Reduce Supply Costs. Streamline Purchasing. Increase Profits.
United Dental Alliance (UDA) gives dental practices the opportunity to gain the same advantages that larger corporate dental companies have when purchasing dental supplies, equipment and services. Join UDA as a Member and receive discounts from quality vendors and businesses that you're probably already using. You can save up to 50% on over 55,000 dental products!
Significant Savings in Numerous Product Categories
You'll notice the huge savings, while never having to sacrifice on quality. Just by becoming a Member you are now a part of a community who works together in order to get you the best value possible.
Dental Supplies

Shipping Services

Office Furniture

External Defibrillators

Wireless Phone Services

Promotional Materials

Web Design/Development

Dental Tools

Office Supplies & Services

Dental Lab Service

Practice Consulting

And More ...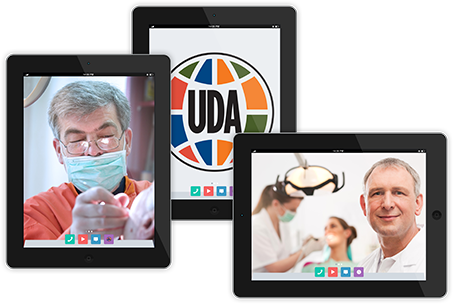 Lower Prices: Savings. Guaranteed.
Access significant reductions in the prices of the materials, equipment, and services that you purchase today. In addition, United Dental Alliance strives to "lock in" the prices on agreements for the duration of the contract term while establishing measurable standards for service quality.
Reviews: We Have Helped Dental Offices Save THOUSANDS
"The UDA agreements have allowed my office to purchase more products … thanks for the great programs!"

Dr. JR Gonzalez - DefiningSmiles.com

"There's nothing like being able to go to your boss and show them how much money you are helping them save."

Melly Moody - Rosa C. Lopez, DDS
"Your efforts to provide our office with such a good service at such a competitive price is greatly appreciated. "

Roslyn, Office Manager - Northshore Dental Office

"UDA significantly reduced my dental supply and medical gas charges. Dental group buying. I'm a believer! Thanks for this service.."

Dr. Henry Guy - HenryGuyDDS.com